Throughout history, people have been using corsets to achieve a desirable figure. You've probably seen celebrities wearing them as well. Corsets also provide several health benefits:
Modern corsets are fantastic investments because they work with all kinds of clothing, from a simple white t-shirt to a beautiful gown. If you've been curious about wearing a corset, here's all the information you need.
Before you start thinking about wearing corsets with other accessories like shoes and bags, make sure you've chosen the right one. Corsets can come in many different styles, shapes and colors. Here is a list of the best waist trainers to get you started.
If you would like to accentuate your bust, then an overbust corset acts as a push-up bra and creates ample cleavage. Whether it's a formal dinner or a casual get together, these corsets suit any occasion. Overbust corsets can be of two types: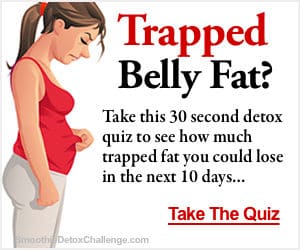 Cupped Corsets
Women with heavier busts prefer these because the bust area is padded to provide additional support and comfort.
Lingerie Corsets
As the name suggests, these are usually worn in the bedroom. Lingerie corsets also have more details like beads or silk to add to the seductive look.
If you feel like your bust area doesn't require any further enhancement, then an underbust corset will do the trick. It makes a statement by giving you the perfect curves. These corsets begin right underneath the breasts and can be worn as underwear or as an accessory.
The underbust is a very versatile garment and can be paired with almost any piece of clothing. You can wear it over tank tops, oversized t-shirts or shirts if you want to add a little more class to your usual look. Underbust corsets also come in various styles:
Longlines
Cincher
This is an underbust that is short on both sides but long at the front and back.
A waspie is wider than a belt but much smaller than a regular corset and only covers the stomach area. It is used to give more shape and definition but not necessarily for waist training. You can wear a beaded waspie over t-shirt dress for a great summer look.
This looks similar to a corset but doesn't come with the plastic or steel boning that defines the corset. A bustier can be frilly and lacy and is often worn with stockings and a g-string. You can pair a bustier with jeans for a casual but sexy look.
This is a contemporary corset with a straight neckline. It's great for women who have uneven breasts because you just need to add a pad at the correct spot to make your breasts look symmetrical.
This is generally considered the go-to style for weddings and similar events. If you've been working on that beach body but haven't achieved it yet, this corset is perfect for you. It accentuates the breasts and hips and leaves you feeling great about your body.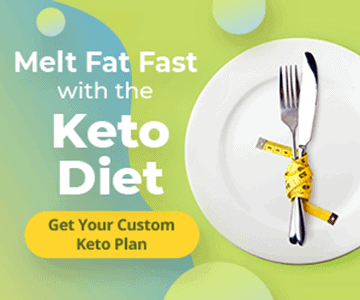 Celebrities Who Wear Corsets
Earlier, the corset was only worn as lingerie. But today the corset is an accessory and can be worn in a variety of ways. The designer Miuccia Prada is considered to be at the forefront of this transformation. Her Autumn-Winter '16 collection featured the corset in several styles and garnered widespread praise.
For more inspiration, let's see how celebrities have rocked it in the past.
Victoria Beckham probably wrote the book on corset fashion. Her collection has featured the corset in many different forms, inspired by her personal style. In 2008 she wore a fitted leather corset over a white button-down top and grey trousers showing the world that she meant business and femininity can go hand in hand.
Kendall Jenner is truly the corset queen. In 2016 she wore a black corset by Agent Provocateur and paired it with a long-sleeved polo neck top that was cropped just below the neck. With black shoes, black sunglasses, a black purse, and grey trousers for contrast, the outfit was minimal and chic.
At a red carpet event in 2018, she wore a 17th century-style light blue dress with floral detailing designed by Lorenzo Serafini. The dress had an in-built corset and was a perfect mix of modern and traditional. In 2019 she was the center of attention once again when she wore a zip-up corset over an over-sized glossy white shirt.
Kylie Jenner is known for wearing outfits that showcase her body and the corset is a perfect addition to her wardrobe. In 2018, she made an amazing fashion statement by wearing a corset skirt along with an oversized Backstreet Boys t-shirt. The skirt was made of pure Italian leather while the t-shirt featured the Backstreet Boys at the very beginning of their careers.
Get inspired by Kylie and put a modern spin on an old t-shirt that features your favorite cultural icons.
The siblings have very successful modeling careers and are known to be trendsetters. Bella was seen sporting a pair of baggy, ripped jeans with a vintage-style white corset. This is a perfect example of how the corset is suitable for any occasion.
Bella was also seen wearing an ankle-length red Versace dress at a high-profile event just before the Milan Fashion Week in 2018. The dress was striking not only because of the stunning colors and encrusted jewelry but also because it featured a corset that cinched Bella Hadid's waist and accentuated her breasts, giving her the perfect figure. She even wore a corset to the Met Gala in 2019, one of the most prestigious events in a celebrity's calendar.
Bella's sister Gigi also managed to make the corset a topic of conversation when she wore an exquisite black and white Rubin Singer corset with cut-outs and stripes on The Tonight Show with Jimmy Fallon.
The Doctor Strange star wore a brown, sequined corset to the Cannes Film Festival and paired it with silk trousers. Corsets can add a touch of elegance to the simple outfits.
Ariana Grande can always be seen wearing corsets in one form or another. She wowed onlookers when she wore a red silk gown with a bodice to the 2016 Grammy Awards.
Model and author Ashley Graham had to make appearances at multiple places when she was promoting her new book. On one of the promotion days, she wore the same Fleur du Mal corset belt three times over different dresses. By using a corset, she managed to transform what some would call a boring choice into a style statement.
Miley Cyrus has earned both criticism and praise for style choices. She chose to wear a corset for one of the photos in her feature for Elle magazine and the fans loved it. The outfit was a mix of sheer and velour fabrics and was studded with jewels on the edges. It portrayed Miley Cyrus as vulnerable and fierce at the same time.
Learning the right way to wear your corset and what to pair it with is not complicated at all. Head over to your nearest store and pick up this elegant, chic and funky addition to your wardrobe!